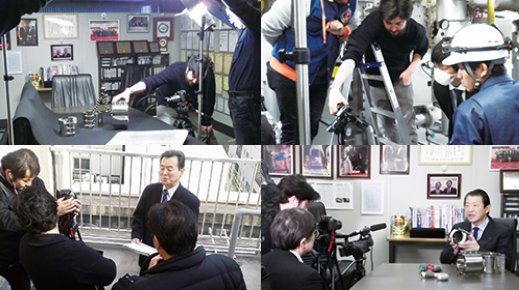 A Discovery Channel's TV program "Beyond Future" introduced our pipe restoration device Pipetector as one of Japan's most advanced technologies.
Discovery Channel is a documentary tv program focusing on a variety of popular science, technology and history aired in more than 200 countries and territories.
"Beyond Future" is an informative documentary show that focuses on events and products in Japan. It is a show aimed to promote the future of Japanese brands attracting international attention. It describes discoveries and what is behind the scenes of the development. From advanced medical care to agriculture and robotics, the TV show provides information on various genres, especially about new technologies.
Overview