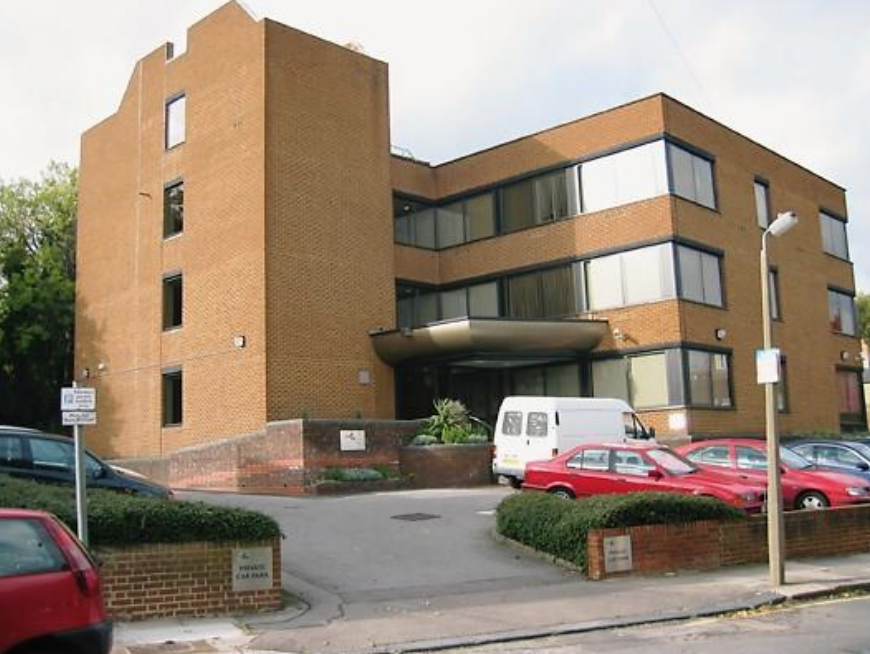 Ross House is an office building located in Enfield, London. Established in 1970, it is owned by Data Connection Co., one of the largest IT companies in the UK.
Ross House suffered from a major problem: its hot water pipework had water discoloration caused by corrosion contamination.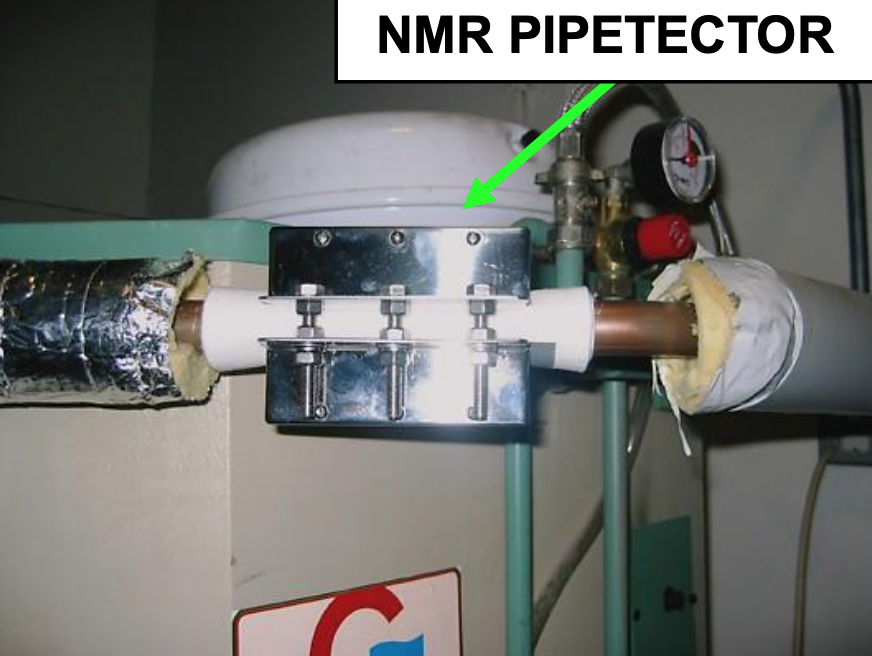 Before the installation, hot water was sampled from a tap and showed an iron content at 2.26 mg/ℓ. To lower this level, the office on October 21, 2004, installed one NMR Pipetetor PT-20DS on a hot water copper tank's outlet pipe connected to a galvanized steel pipe distributing hot water throughout the office.
After 75 days, iron-ion content was reduced dramatically to 0.215 mg/ℓ. It was further reduced to 0.18 mg/ℓ after 85 days. The decrease continued even more as the level dropped to 0.008 mg/ℓ after 125 days. It means NMR Pipetector reduced corrosion inside the hot water pipework to magnetite, an insoluble substance.
Profile
Name
Ross House
Location
Enfield, London, UK
Building type
Office building
Installation date
October 21, 2004
Installation system
Outlet pipe of hot water tank
PT-20DS × 1 unit
Change in iron-ion content in water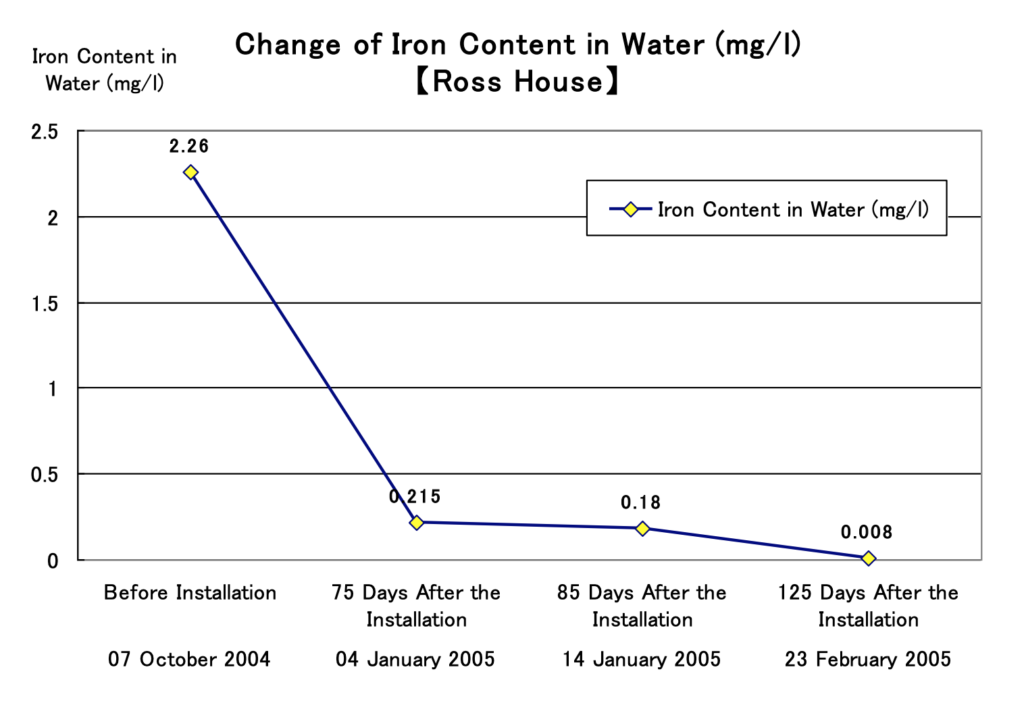 | | | |
| --- | --- | --- |
| mg/ℓ | Date sampled | Period after installation |
| 2.260 | October 7, 2004 | Initial day |
| 0.215 | January 4, 2005 | after 75 days |
| 0.180 | January 14, 2005 | after 85 days |
| 0.008 | February 23, 2005 | after 125 days |
British standard for drinking water quality at 0.2 mg/ℓ
Certificate of water quality testing
Related links