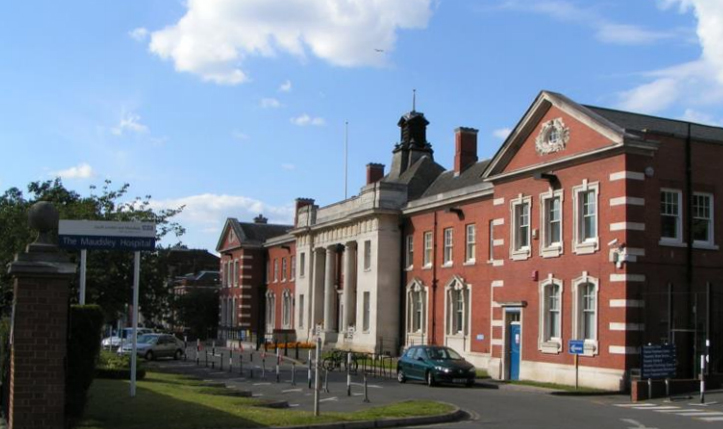 With a capacity of 250 beds, Maudsley Hospital is an NHS Foundation Trust psychiatric hospital located in South London.
The hospital has two independent domestic hot water systems; one with a hot water cylinder and the other with two such cylinders connected to each other via hot water pipe.
To protect both pipe systems from internal corrosion and single-cell bacteria, the hospital installed one NMR Pipetector PT-50DS on the former piping and one NMR Pipetector PT75-DS on the latter piping on March 9th, 2007.
After 15 weeks, the average iron-ion level in the hot water was considerably reduced from 13.824 mg/l to 1.3882 mg/l, and further dropped to 0.4762 mg/l after 31 weeks, and 0.3428 mg/l after 49 weeks.
All the iron-ion levels in the water are much lower than before. These results indicate NMR Pipetector terminated the new formation of corrosion inside the pipework and reduced the existing corrosion into magnetite, which does not dissolve in water. NMR Pipetector will now protect the pipes from any internal corrosion as long as the lifespan of the hospital.
Summary
Name
Maudsley Hospital
Location
Denmark Hill, Southwark, London, UK
Profile
A hospital built in 1923 with 250 beds
Installation dates
March 9, 2007
Installation location,
model and number
Domestic hot water 9ipework systems
PT-50DS × 1、PT-75DS × 1
Changes in iron-ion contents in hot water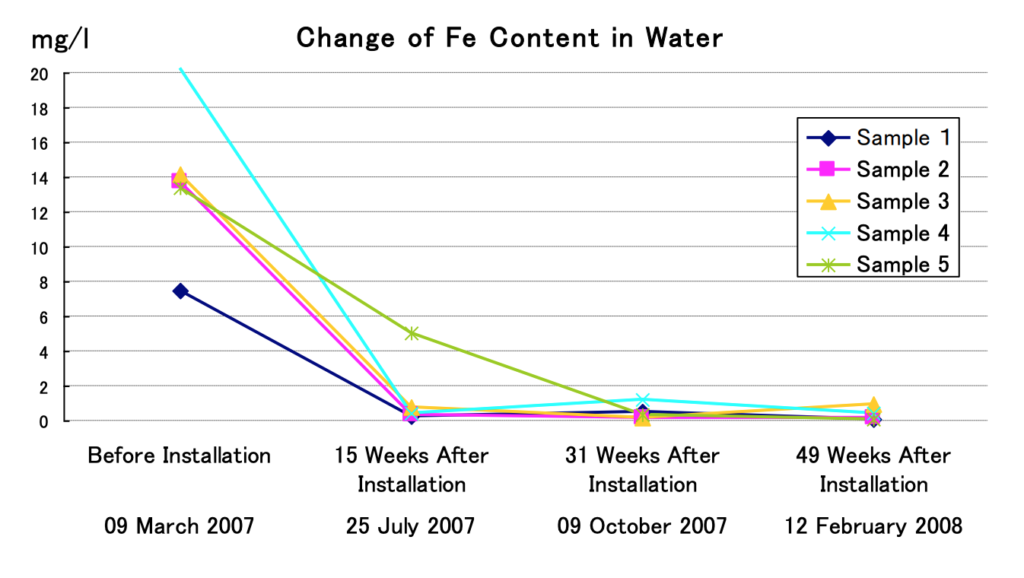 Before
Installation
March 9, 2007
After 15 weeks
July 25, 2007
After 31 weeks
October 9, 2007
After 49 weeks
February 12, 2007
Sample 1
7.52
0.226
0.492
0.09
Sample 2
13.7
0.379
0.131
0.159
Sample 3
14.2
0.801
0.199
0.956
Sample 4
20.3
0.455
1.25
0.464
Sample 5
13.4
5.08
0.309
0.045
Average
Fe Content
13.82
1.39
0.48
0.34
Analyzed by Severn Trent Laboratories Ltd.
Certificates of water quality testing
Related links