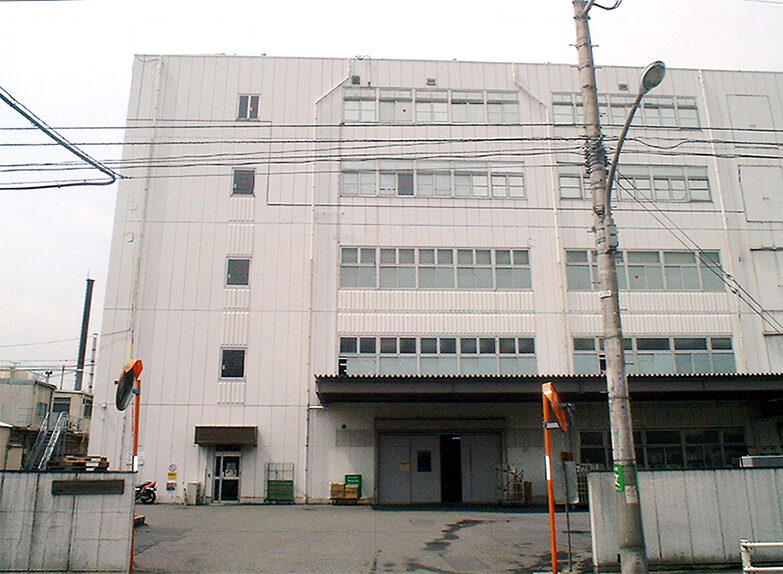 NMR Pipetector was installed on the outlet pipe of elevated tank at the photo service factory building in November 2000.
It has been 35 years since this building was built, and since the water supply pipe was made of Steel Galvanized Pipe (SGP), it was suffering from red colored water.
Other methods such as magnet, electric power, and ceramics can wash off corrosion developed inside pipework to worsen the water quality; it badly affects the quality of pictures which is not good for DPE business.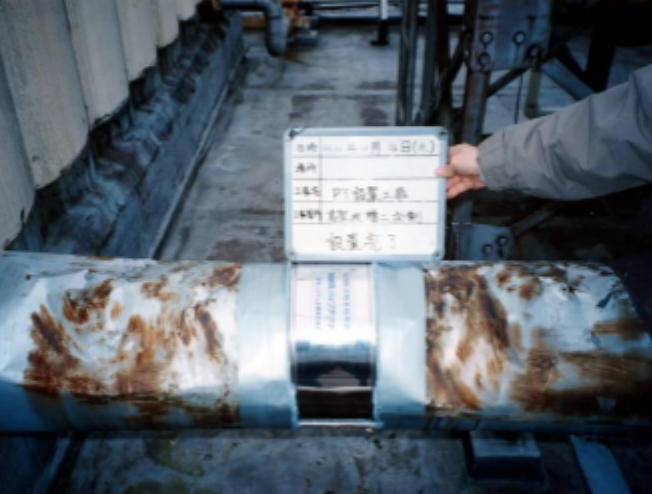 NMR Pipetector which reduces corrosion to magnetite without washing it off was installed.
Before the installation of NMR Pipetector, Fe-ion content of water in the morning was 0.5 mg/l and its discoloration was 15 degrees.
However, 6 days after the installation , Fe-ion content and discoloration decreased to 0.05 mg/l and 2 degrees respectively.
150 months after installation, Fe-ion content was less than 0.03 mg/l. These data show the outflow of corrosion completely stopped. Internal corrosion has not been outflowed since then.
Installation Summary
Location
Chofu City, Tokyo, Japan
Building Summary
DPE Factory (35 years after construction)
Method of Water Supply
Supplied by elevated water tank
Water consumption: 800t per day
Installation Day
November 16, 2000
Installation Place and
Number
Outlet pipe of elevated tank (SGP, 200mm in diameter)
PIPETECTOR PT- 200DS×1 unit
Fe-ion Content in Water

Before
installation
Nov. 4,
2000
4 days after
installation
Nov. 20,
2000
6 days after
installation
Nov. 22,2000
88 months
after
installation
Mar. 17,
2008
150 months
after
installation
May 31,
2013
168 months
after
installation
Feb 23,
2015
Governmen
t Regulation
in Japan
Fe ion
Content in
Water
(mg/l)
0.5
0.2
Less than
0.05
Less Than
0.03
Less than
0.03
Less than
0.03
Less than
0.3 mg/l
※500 ml of water sample was taken in the morning.
Record of Water Quality Test Result
Related links