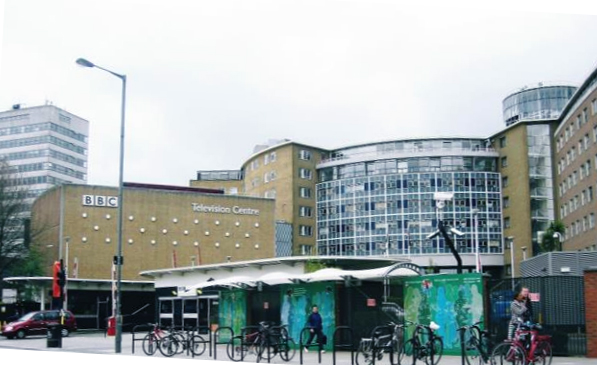 British Broadcasting Corporation, BBC, is the UK's national broadcasting company established in 1953. BBC's Main Block and Stage 5 buildings, where television programs are broadcast in White City, had a major problem of corrosion in their condenser water pipework systems. To protect those systems from internal corrosion, the TV station decided to adopt an anti-corrosion device NMR Pipetector.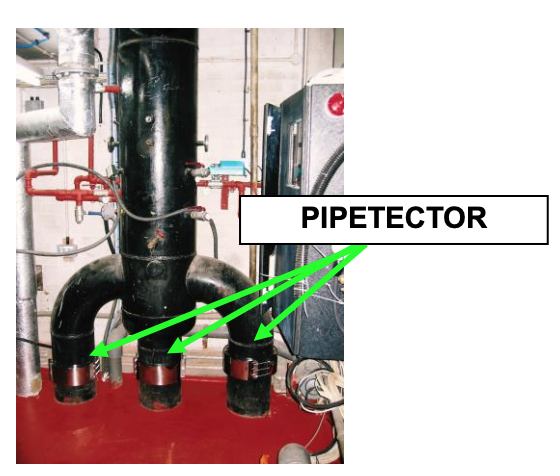 Four NMR Pipetector PT-250DS were installed on the condenser water pipes, 10 inches in diameter, on Apr. 20, 2006.
32 days after the installation, the iron-ion contents in the condenser water were considerably reduced to 0.048 mg/L from 5.53 mg/L as for the Main Block building, and the Stage 5's was reduced to 0.063 mg/L from 3.8 mg/L.
After 57 days, the iron levels were kept at 0.06 mg/L in the Main Block building and 0.008 mg/L in the Stage 5 building.
This is clear evidence that NMR Pipetector immediately terminated the new formation of corrosion inside the pipework and reduced the existing corrosion to magnetite, which does not dissolve in water. NMR Pipetector will now protect inside the systems from any internal corrosion as long as the life duration of the national broadcasting facility.
Summary
Name
British Broadcasting Corporation (BBC)
Location
BBC Television Studios, White City, London, UK
Profile
One of the BBC television studios
Installation date
April 20, 2006
Installation pipes
10-inch diameter pipes of condenser water systems in the Main Block and Stage 5
buildings, PT-250DS × 4
Changes in iron-ion contents in water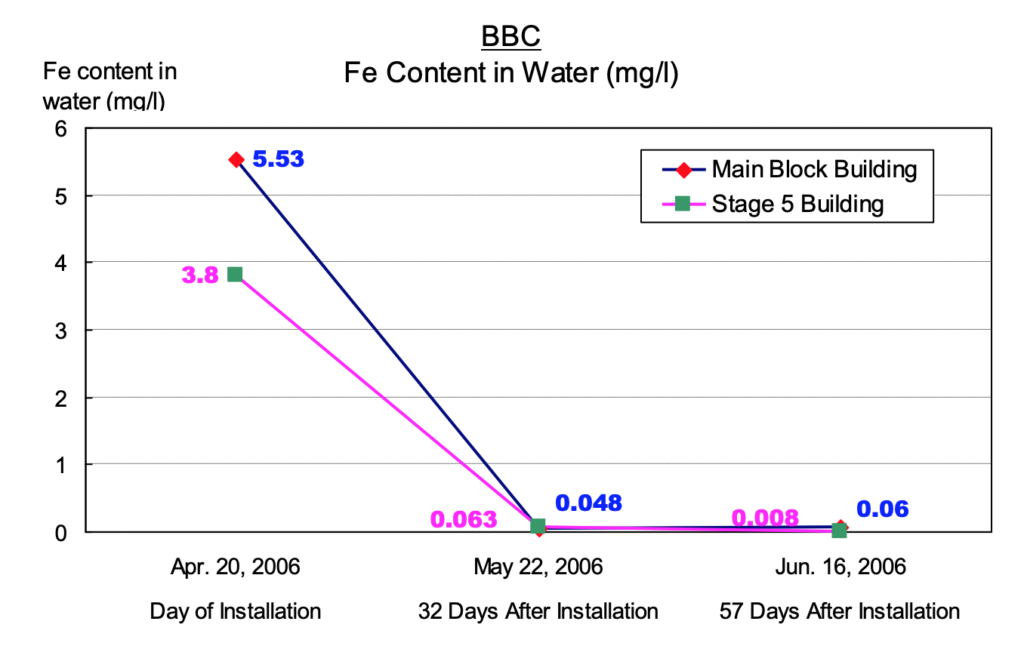 Location
Installation date
April 20, 2006
After 32 days
May 22, 2006
After 57 days
June 16, 2006
Main Block building
5.53
0.048
0.06
Stage 5 building
3.8
0.063
0.008
Certificate of water quality testing
Related links