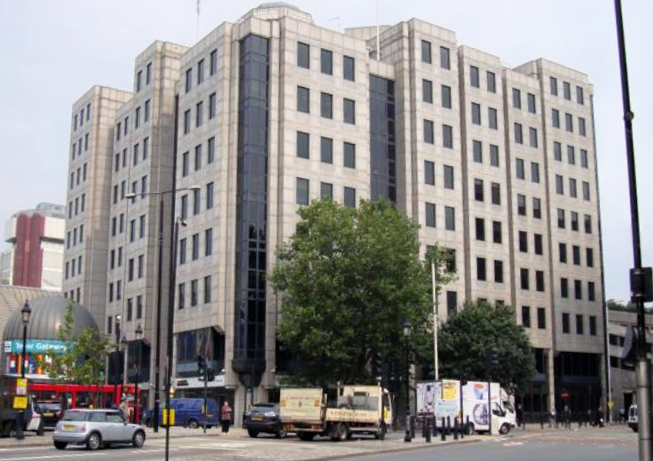 Société Générale Bank is one of the main banking enterprises in Europe. Of its offices, the one at Tower Hill, London, had major issues regarding corrosion in its central heating pipework system.
To protect the pipework from internal corrosion, the bank installed Pipetector PT-200DS on September 26, 2008.
Iron-ion content in the hot water was reduced from 21.0 mg/ℓ to 0.36 mg/ℓ six weeks after the installation, and it has kept a low level since then.
It means Pipetector terminated the new formation of corrosion inside the pipework and reduced the existing corrosion into magnetite, a substance that does not dissolve in water. The tubing will now be protected from any internal corrosion and can be used until the lifespan of the bank building.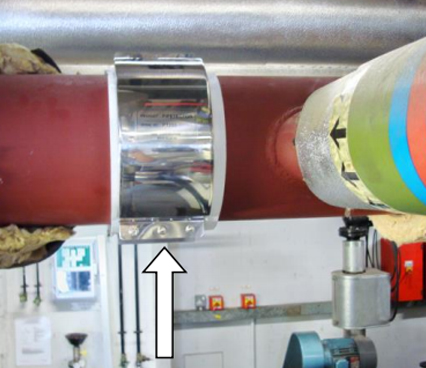 Installation Summary
Name
Société Générale Bank
Location
Tower Hill, London, UK
Profile
A bank building
Installation date
September 26, 2008
Installation location and
product mode, number
Central Heating Pipework System, PT-200DS × 1 unit
Change in iron contents in water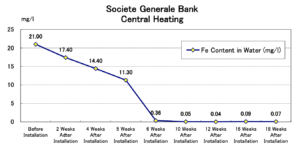 Before
installation
After 2 weeks
After 4 weeks
After 5 weeks
After 6 weeks
Iron
content
(mg/L)
21
17.4
14.4
11.3
0.36
After 10 weeks
After 12 weeks
After 16 weeks
After 18 weeks
0.05
0.04
0.09
0.07
Certificate of water quality testing



Related links