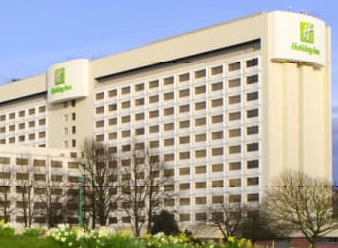 Built sometime during the 1970s, Holiday Inn London Heathrow M4 Jct. 4 is a major UK hotel with 617 guest rooms. It takes only a couple of minutes by car to go to the hotel from Heathrow Airport, the largest international airport in the nation.
The hotel was suffering from problems that stemmed from internal corrosion, such as many pinholes on its chilled water pipework. The pinholes and other issues caused severe damage to the hotel.
To completely protect the water system from internal corrosion, the hotel installed one Pipetector PT-350DS on its main chilled water supply header on Feb. 12, 2008, followed by the sampling of water to be analyzed for iron-ion content.
Only seven days after the installation, the iron-ion content considerably dropped to 0.017 mg/ℓfrom 0.669 mg/ℓ. The level kept very low from the beginning. It indicates Pipetector immediately terminated the new formation of corrosion inside the pipework and reduced the existing corrosion into magnetite, which does not dissolve in water.
The hotel also confirmed the effectiveness of the device as there had been no further water leak in the chilled water pipework during a 12-month period after the installation.
Name
Holiday Inn London Heathrow M4, Jct.4
Location
M4 Junction 4 Sipson Road, West Drayton, UB7 0JW, UK
Profile
A hotel with 617 guest rooms built in the 1970s.
Installation date
February 12, 2008
Installation location,
model and number
Main chilled water supply header, PT-350DS × 1
Change in iron-ion level in the chilled water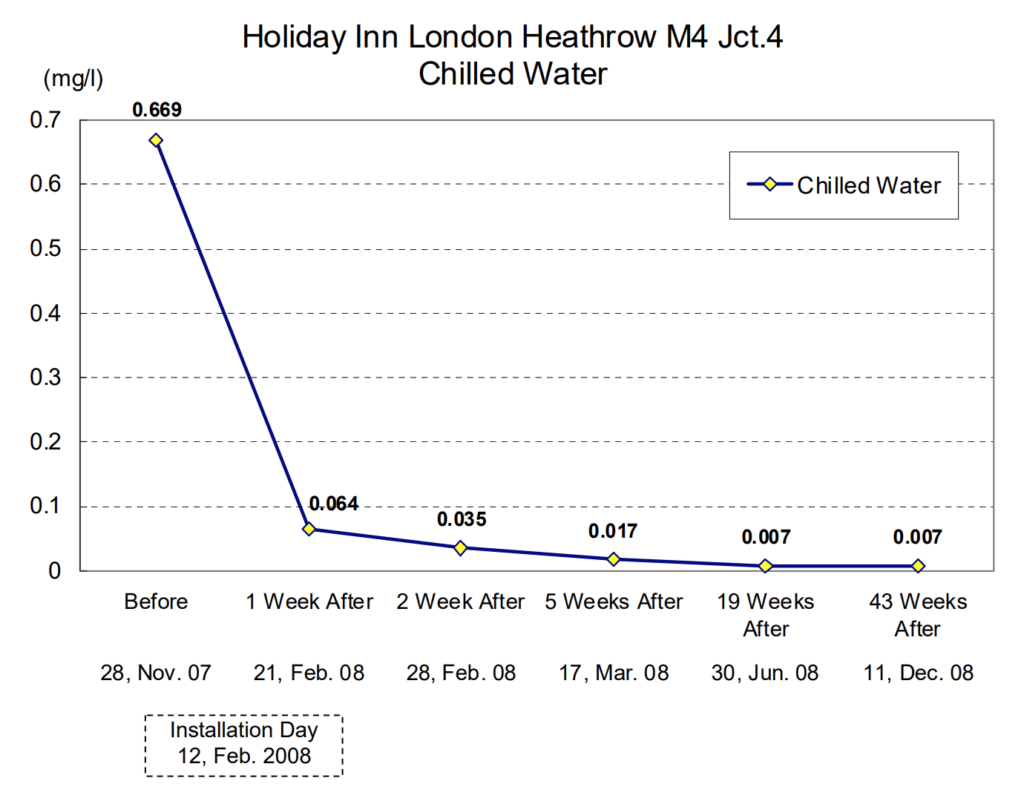 Before
Installation
Nov. 28, 2007
After a week
Feb. 21, 2008
After 2 weeks
Feb. 28, 2008
After 5 weeks
Mar. 17, 2008
After 19 weeks
Jun. 30, 2008
After 43 weeks
Dec. 11, 2008

mg/l
0.669
0.064
0.035
0.017
<0.007
<0.007
Related links