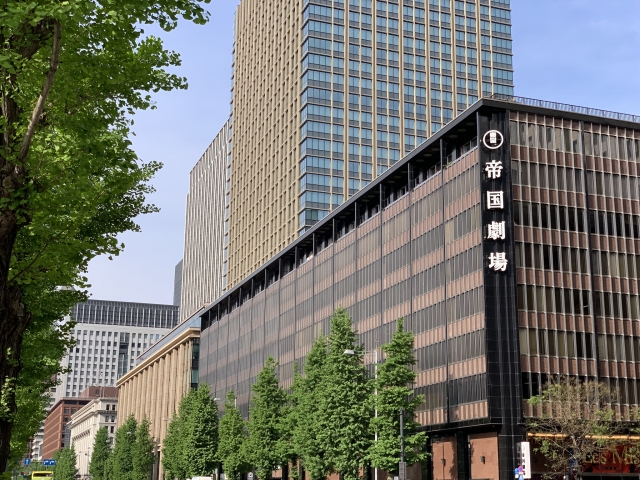 Pipetector has accomplished taking care of corrosion inside domestic tap and air-conditioning water pipes at a 55-year-old commercial building. It has one of the most renowned musical theatres across the nation: Teikoku Gekijyou (Imperial Theatre). Besides the theatre, it contains restaurants, business offices, museums and other tenants.
The facility was suffering from corrosion-relating problems, such as frequent water leaks. To deal with the issues, the building installed Pipetector 34 years after the construction. After 21 years have passed since then, Pipetector still protects this venerable structure with its anti-corrosion effect. As a result, the facility has had no water leaks or discoloration issues until today, February 2021.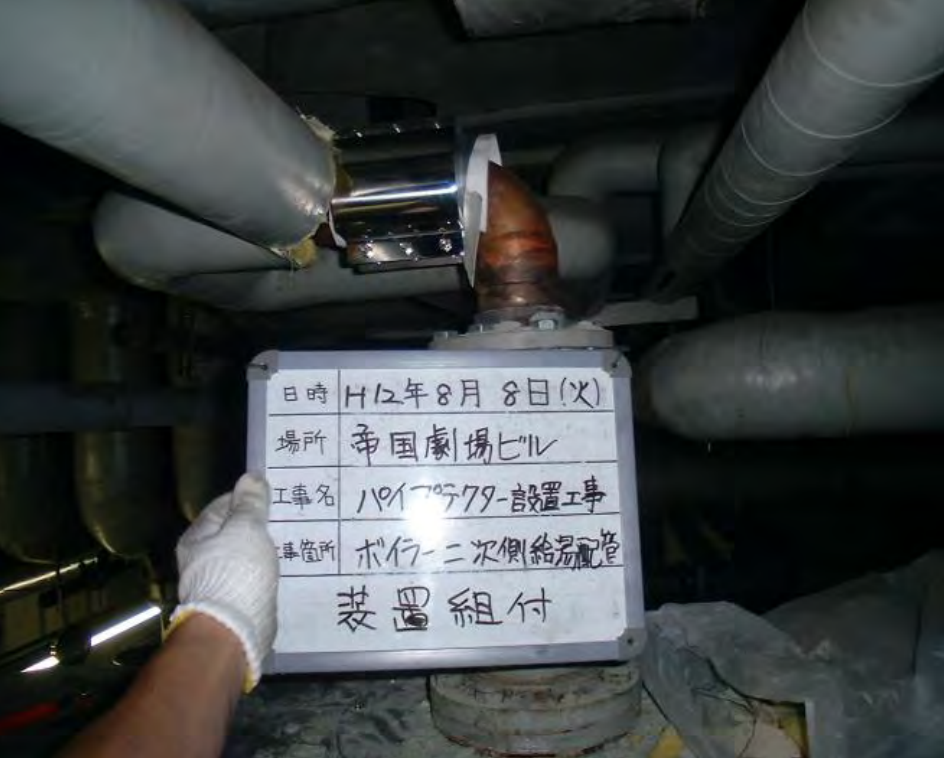 The 34-year-old commercial building was planning to carry out various refurbishment works, including replacing its galvanized steel, copper, and vinyl pipes with stainless steel pipes on a year-by-year basis.
However, the facility soon faced a conundrum. Many of the tubes were fixed inside the walls and ceilings. It was inevitable the building shut down the entire operation to implement the works.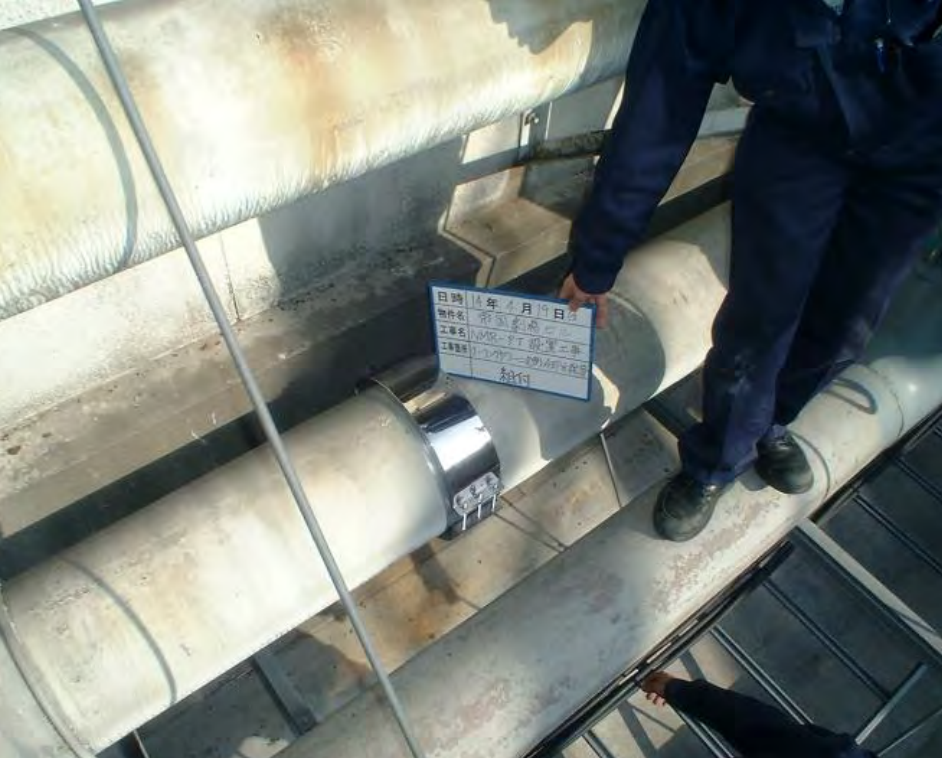 Then, the architecture decided to use Pipetector to address red rust-relating corrosion inside its three domestic and air-conditioning pipeline systems.
 Thanks to Pipetector, the facility succeeded in protecting its water pipework without implementing arduous and financially burdened pipe replacement. The building also did not need to turn off the water supply or halt its operation.
Summary
Name
Teikoku Gekijyou (Imperial Theatre)
Location
3-1-1 Marunouchi, Chiyoda ward, Tokyo, Japan
Building profile
A nine-floor commercial building constructed in 1966. The first installation took place in 2000, 34 years after the construction. It supplies water from elevated tanks to its domestic pipe systems.
Installation dates
Sep. 8, 2000; Aug. 23, 2001; Apr. 19, 2002
Japan System Planning Co. was in charge of the installation works.
Installation pipes
Outlet pipe of circulating water pumps, galvanized steel, 200 mm in diameter, air-conditioning heat and chilled systems: PT-200DS x 2 units
Outlet pipe of a cooling tower, galvanized steel, 350 mm in diameter, condenser water system: PT-350DS x 1 unit
Outlet pipe of a water meter, galvanized steel, 150 mm in diameter, water supply system: PT-150DS x 1 unit
Outlet pipe of a water pump, galvanized steel, 150 mm in diameter, pumping water system: PT-150DS x 1 unit
Outlet pipe of an elevated water tank, high-impact vinyl, 150 mm in diameter, domestic cold-feed water system: PT-150DS x 1 unit
Outlet pipe of a hot water tank, copper, 80 mm in diameter, domestic hot water system: PT-75DS x 1 unit
Outlet pipe of a hot water tank, copper, 50 mm in diameter, domestic hot water system: PT-50DS x 1 unit
Media
Related links