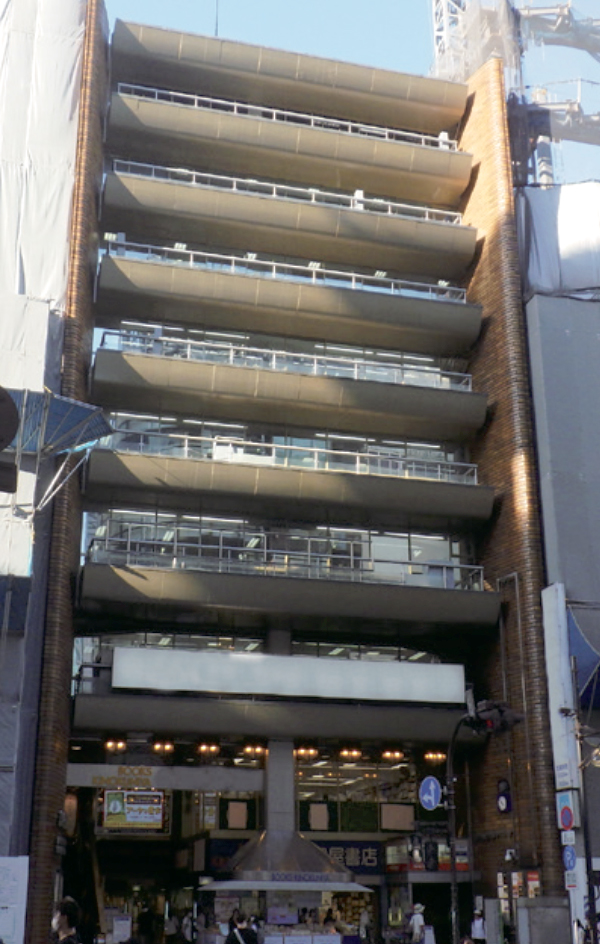 A major bookstore chain's Shinjuku HQ, which was built *57 years ago, is one of the historically valuable structures designated by the Tokyo Metropolitan Government. As the building aged, the bookshop was alarmed by the deterioration of its air-conditioning heating and chilled water pipe system stretched throughout the building; the piping was damaged by internal corrosion.
*As of 2021
To deal with the issue, the bookshop installed one unit of Pipetector on a 200 mm-diameter pipe connected to a heat pump in 2005, 41 years after the store's construction.
19 months after the installation of Pipetector, the bookshop conducted a two-tier testing to check the performance of the device.
When the store cut a section from a 32 mm-diameter branch pipe on the air-conditioning pipework as the first exam in April 2007, corrosion was nowhere to be seen in it as Pipetector reduced the internal corrosion to magnetite entirely.
When the store sampled the water in August 2008 as the second exam to confirm the performance furthermore by numerical data, no iron was detected in the sample, which became transparent.
These results proved Pipetector successfully eliminated existing corrosion and prevented development of new corrosion.
With continuing use of the device, the water piping can now be used as long as the building exists although the bookstore is 57 years old.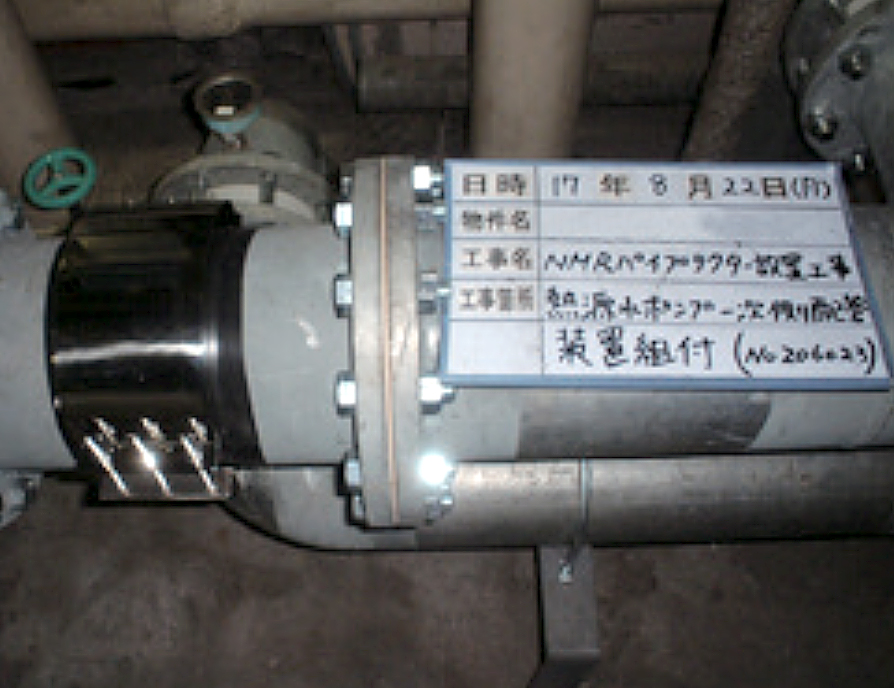 Installation Summary
| | |
| --- | --- |
| Year of construction | 1964 |
| Type of pipe system | Central air-conditioning heating and chilled system |
| Pipe material | Galvanized steel |
| Year of Pipetector installation | August 2005 |
Related links