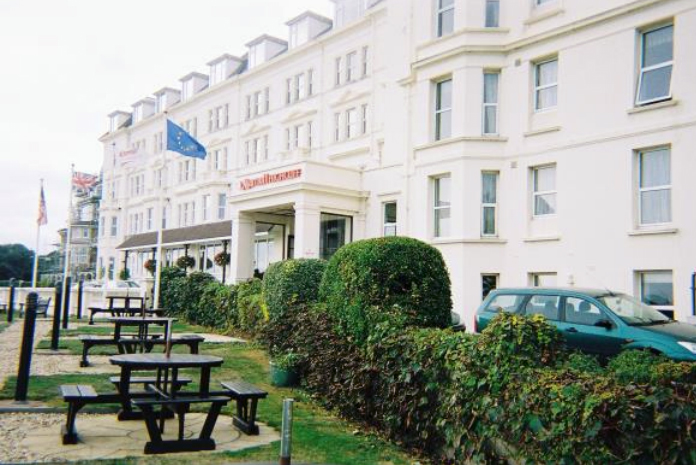 Bournemouth Highcliff Marriott Hotel is one of the prestigious hotels in the UK constructed in 1878. The hotel, having 160 rooms, decided to adopt NMR Pipetector on its domestic hot and cold-water pipework systems at an urgent request from Marriott International Hotel Group to protect the piping systems from internal corrosion.
The hotel installed two NMR Pipetector PT-50DS on the two-inch diameter hot water flow pipes and additionally installed one NMR Pipetector PT-75DS on the three-inch diameter domestic cold tap pipework.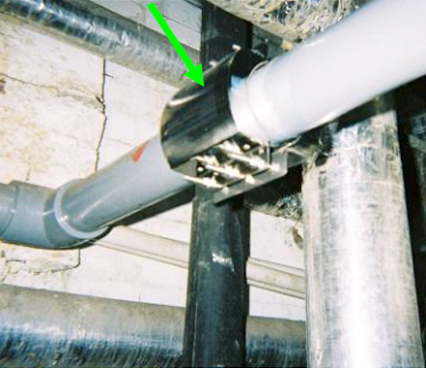 Only after 13 days, the iron-ion content of the hot water considerably decreased from 6.0 mg/ℓ to less than 0.007 mg/ℓ, and the iron-ion content of the tap water also decreased from 3.46 mg/ℓ to less than 0.007 mg/ℓ, which was much lower than the British drinking water standard of 0.2mg/ℓ. It means NMR Pipetector immediately terminated the new corrosion formation inside the pipework and reduced existing corrosion to magnetite that does not dissolve into water. NMR Pipetector will now protect the inner surface of the pipework from any internal corrosion.
Installation Summary
Name
Bournemouth Highcliff Marriott Hotel
Location
St. Michaels Road, West Cliff, Bournemouth, UK
Profile
Hotel with 160 rooms built in 1878
Installation date
September 27, 2006
Installation location,
model and number
2-inch diameter domestic hot water pipe, galvanized steel, PT-50DS × 2
3-inch diameter domestic tap water pipe, galvanized steel, PT-75DS x 1
Change in iron content in water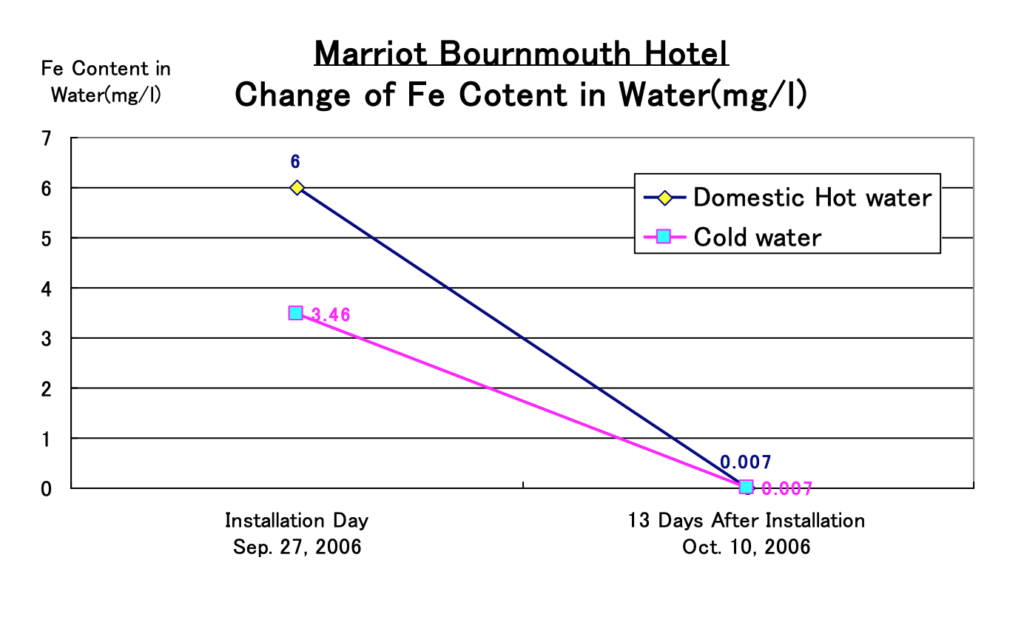 Water System
Installation Day
Sep. 27, 2006
After 13 Days After
Oct. 10, 2006
British Government
Standard for
Drinking Water
Fe Content in
Water (mg/l)
Domestic
Hot Water
6
0.007
0.2
Domestic
Cold-Water
3.46
0.007
Certificate of water quality testing
Related links