Background
Pipetector has gained a favorable reputation not only in Japan but also in the UK as a solution to issues caused by red rust. One of the UK cases is the Guildhall, the city hall of London. The below is a summary of how Pipetector improved the water quality there.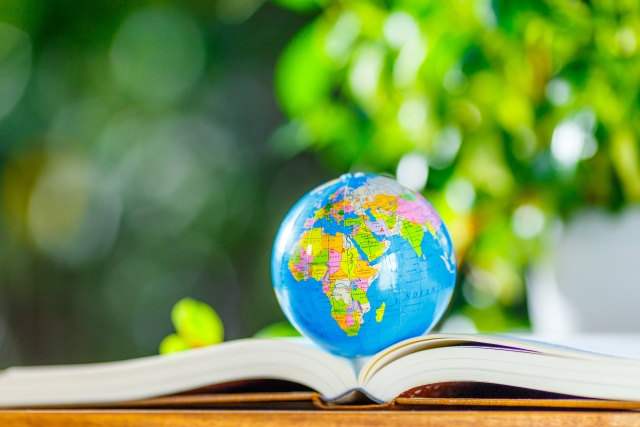 Used at World Heritage
First, let me talk about what the Guildhall is. It is the London city hall, a facility with a long history as its origin goes back to the 14th century. The Guildhall holds several buildings being registered together as a world heritage site. Its gothic style is distinctive as it can be appreciated as a kind of work of art. Underneath the Guildhall lies the remains of a Roman stadium, according to the city. The stadium is believed to be built more than 2,000 years ago as a place where various competitions and executions took place. It would be interesting to step into the history in the heart of London.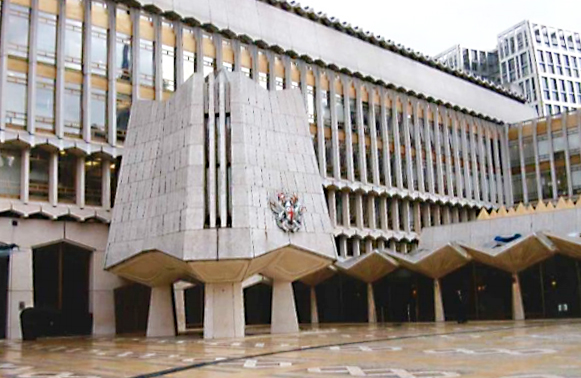 What is Pipetector?
Pipetector is a pipe rehabilitation system/device originally developed by Japan System Planning Corp.
When iron water pipes are used for many years, they will deteriorate and develop red rust within. Pipetector inhibits the formation of red rust and reduces it to black rust, which has a chemical property of recovering pipe integrity. By installing Pipetector, pipes can be used continuously without replacing them until buildings' life expectancy. It is also easy to install without shutting off the water supply.
Scientifically proven effectiveness
Pipetector has been on the market for over 25 years. As of 2020, it was installed in more than 4,200 buildings. The system is applicable to a wide variety of building types, including condominiums, governmental, public, and commercial facilities. It has abundant case studies overseas, too.
Reducing red rust to black rust
As mentioned above, one of the main functions of Pipetector is to reduce red rust to black rust. The occurrence of red rust in pipes causes water discoloration and corrodes the internal pipe surface, which significantly impairs the pipes' durability. Pipetector prevents these from happening.
Reducing red rust to black rust is a key figure as it has a chemical property in strengthening metallic products. Black rust is a substance that does not dissolve in water like red rust does and is traditionally used for steel locomotives and many other iron products.
Provides crystal-clear water
Pipetector also prevents the formation of single-cell bacteria once it is installed. Bacteria corrosion can easily trigger water stains and slime. With conservative plumbing methods, germs and bacteria will still appear in two to three years after being treated. For this reason, the conventional methods need iron pipes being cleaned about once every three to four years. However, when it comes to Pipetector, cleaning is no longer necessary. It is thus highly recommended in terms of maintenance costs.
Drastic decrease in iron levels at early stage
Before Pipetector was installed, the hot water pipes in the Guildhall had red water coming out every morning from water taps at their first use in a day. The iron level at 6.36 mg/L prior to the installation was pretty high compared with the UK's water quality standard set at 0.2 mg/L.
However, three weeks later, the level declined to 0.015 mg/L. This is 1/400 of the original level. Seven weeks later, the level further dropped to 0.007 mg/L, less than half the previous figure. This is far below the water quality standard.
No more red water
The red water was eliminated as a result of the drastic reduction in iron contents; The existing red rust was reduced to black rust, and the pipe integrity was recovered as well. They can now be used continuously as long as the building exists.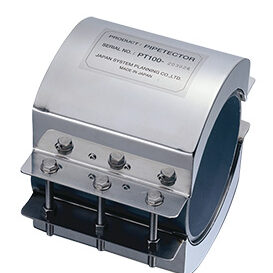 Client's testimonial
Cost saving
The Guildhall issued a client testimonial regarding Pipetector and its advantages as below:
Red rust was reduced by 99% compared with before installing
The effectiveness was clearly seen in four weeks

The hall states Pipetector has obvious effectiveness against internal red rust corrosion.
Concolusion
If red water is left untreated, iron water pipes will corrode no matter what. Pinholes will appear, and screws will fall off from pipe joints. Once these happen, expensive replacement work is inevitable. On the contrary, introducing Pipetector as soon as possible allows us to save costs for a longer period.
Related links