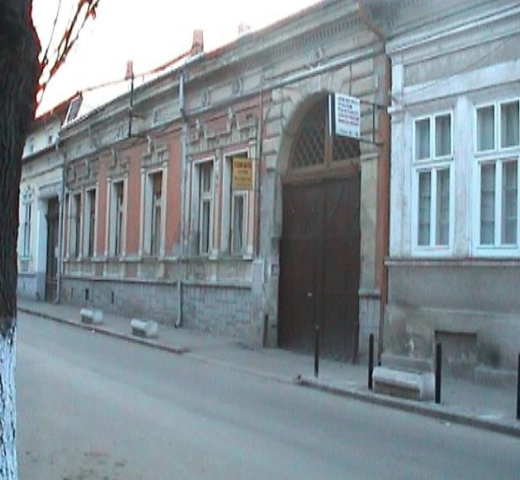 The 20-year-old water authority in Romania was using iron pipes for its water distribution pipe.
Prior to the installation of Pipetector, the authority sampled the water at four points, which were respectively 15-20, 20-30, 350-400 and 450-500 meters away from the due installation location (pipe).
The levels of iron content in the samples were 0.5 mg/L, 0.5 mg/L, 2.5 mg/L and 3.0 mg/L each.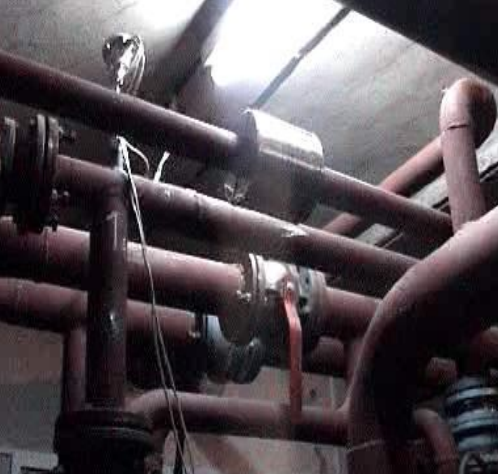 The results revealed a serious development of corrosion inside the pipe. The water authority then decided to install Pipetector to stop the issue by changing the corrosion to magnetite without outflowing it.
After three days, each iron content was reduced to 0.1 mg/L, 0.25 mg/L, 1.0 mg/L and 1.5 mg/L. After three weeks, the levels were kept low at 0.1 mg/L, 0.1 mg/L, 0.1 mg/L and 0.25 mg/L. Pipetector also stopped water discoloration caused by corrosion.
Summary
Name
A water authority in Romania
Location
Oradea, Romania
Profile
A 20-year-old 4-story building with an apartment and a kindergarten
Installation date
March 28, 2003
Installation pipe
On the outlet galvanized steel pipe connected to a hot water supply pump
PT- 50DS×1 unit
Change in Fe content in water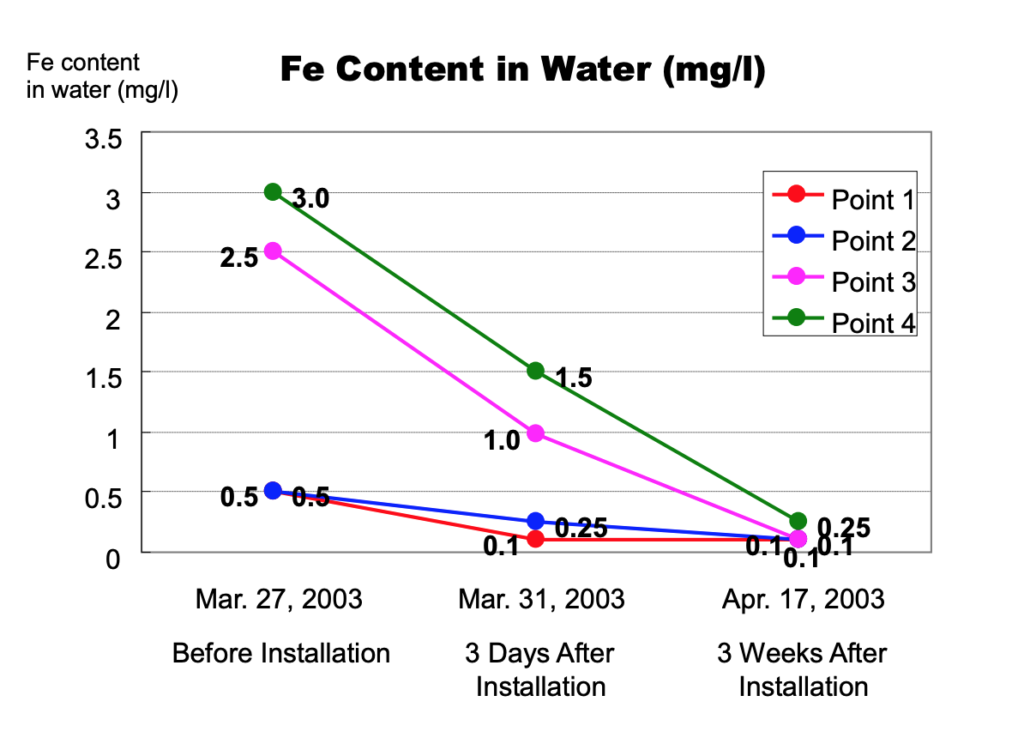 Water sampling locations
(Distance from
the installed device)
Before
installation
March 27, 2003
After three days
March 31, 2003
After three days
March 31, 2003
Romanian water quality regulation
Point 1
(15-20 meters location)
0.5
0.1
0.1
0.3
Point 2
(20-30 meters location)
0.5
0.25
0.1
0.3
Point 3
(350-400 meters location)
2.5
1.0
0.1
0.3
Point 4
(450-500 meters location)
3.0
1.5
0.25
0.3
Related links